Choose a city famous for whisky, comedy and proud Scottish spirit for yourstag do, and you can't go wrong. Whether you want to try haggis, explore the city's history, try exciting outdoor activities or just drink yourselves under the table while wearing a kilt, Edinburgh is for you. Here are the highlights of anEdinburgh stag weekend.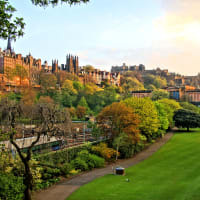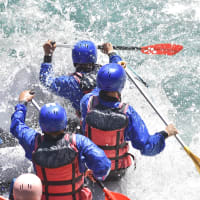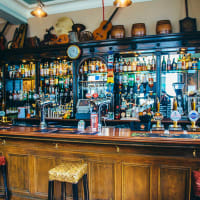 Edinburgh's a firm favourite, find out why...


Nightlife for every taste
At night, Edinburgh is a vibrant capital with nightlife that'll suit everyone's tastes. Try quirky themed pubs like theFrankenstein Pubor popular nightclubs likeEspionageandATIK. If cheesy pop hits are more your thing, head toClub Tropicana. If you want to experience the best Edinburgh has to offer, why not go on abar crawl?

Sample Edinburgh's finest whisky
Get a taste for Scotland's national drink and learn all about it on a tour withThe Scotch Whisky Experience. Take a barrel car ride through the production process and view the world's largest collection of scotch and get to sample a dram for yourself.

Explore the Royal Mile
The Royal Mile is Edinburgh's most-visited street and packed with some of the city's most iconic sights from Edinburgh Castle to Holyrood Palace. It's a buzzing destination you can't miss with the best drinking and eating spots around and plenty of fascinating secrets to uncover.

Edinburgh's Fringe Festival
Edinburgh's Fringe Festivalis the city's biggest event and attracts millions of festival-goers each year. Celebrate the arts with everything from theatre to circus acts, showcasing thousands of talented performers and shows. Comedy is a huge part of the Fringe, with both world-class and up-and-coming comedians taking the stage. You can even catch brilliant stand-up acts throughout the year at the cities topcomedy clubs.

Edinburgh sightseeing
The Scottish capital is bursting with tons of things to see and do. From the iconic Edinburgh Castle to the stunning architecture of the Holyrood Abbey ruins, Edinburgh is a city that just begs to be explored. Check out our guide toEdinburgh's top attractionsto really make the most of your time.
Edinburgh is a fantastic choice for a stag do, and it's all just a few clicks away. We've got plenty ofstag do ideasfor fun all day and all night for a weekend you won't forget. Check out activities, entertainment, bars, clubs and restaurants with everything all in one place - it's that easy.