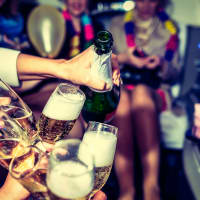 The easiest way to organise a hen party
Choose from 1000s of hen activities, nightlife ideas and places to stay
Free changes
Free change your event date, activities or even location!
Pay Individually
Only pay for your place,
nobody will be out-of-pocket
100,000+ reviews
Everything reviewed to help
you pick the best things to do
Join more than 160,000 people who use Chillisauce every year











Enjoy the best views of Bath
Enjoy the best views of Bath
Surf's up in Bournemouth
From bottomless brunches and cocktail making to cookery workshops and life drawing classes, you'll find everything you need to plan the perfect hen party. Make it unforgettable by choosing from thousands of tried, tested and recommendedhen activitiesto suit every bride-to-be and her closest friends.
Hassle-free money collection from the hen party
Everybody logs in and
pays for themselves
Anybody can pay for
others in just a few taps
Keep track of who has
and hasn't paid

You're not taking any risks
We are a hen company – planning hen parties is what we do all day, everyday. All activities and venues have been handpicked and tested by specialist.

The easy way to organise a hen do
Whether you're planning a hen night or full weekend, it's simple to get everything sorted quickly on our website or leave it to our hen organisers.